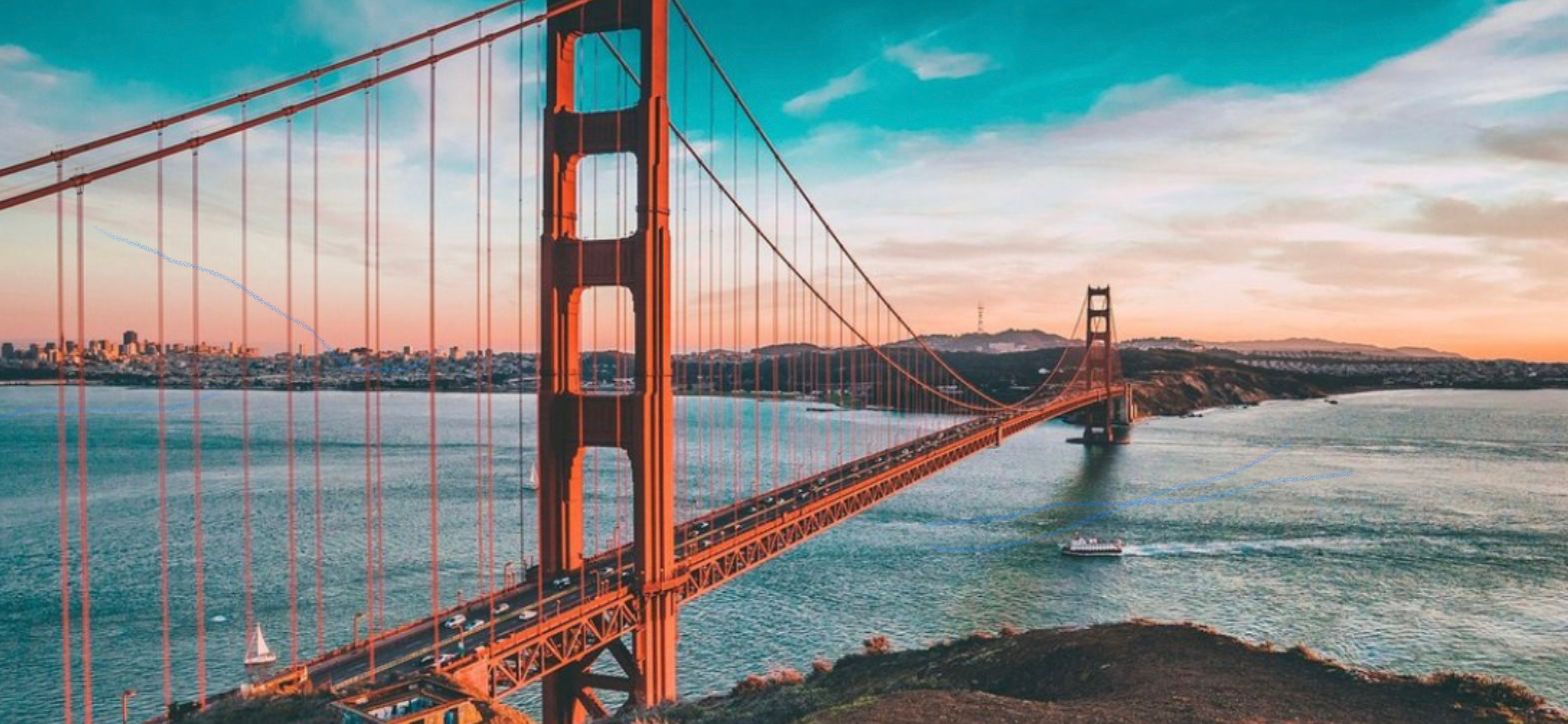 California is not dead. Not even close!
California has some challenges - the government is big.  Taxes are high.  Covid related shutdowns have stopped film/tv production in LA.  Nobody is traveling which has crippled LA's hotels, restaurants, theaters, retail, etc.  Things are challenging right now in California.  But...there are a few things that are super duper positive.  Now. And forever.
First consider that California, which is the 7th largest economy in the world, has 20 companies (19 of which are tech companies) with market capitalizations in excess of $80 billion:

Between $20 and $80 billion market cap, there are another 25 or so companies located in California (including VMWare, Autodesk, Ring Central Roku, Workday, Snap, Twitter just to name a few).  There are so many tech companies in California.
Almost all of these companies are hiring.  Many of the jobs are located in California. People will still go into the office (probably less than before) but that doesn't really matter too much for my CA real estate thesis.
The people that work for these companies are humans. Rich humans. Rich humans who live & work in California. On average the people that work at these companies earn in well excess of $130k per year. They have plenty of money to spend- not only for rent but for a bit of everything. Restaurants (when they are eventually re-open), travel (why not head down from SF to LA or San Diego for the weekend?). Has anyone talked to anyone who makes over $100k per isn't like crazy excited to resume travel once things 'get back to normal'?
But won't work from home mean that all of the employees will move to Dallas, Atlanta, Phoenix, Minneapolis, etc? I don't think so.  These well educated, affluent knowledge workers who work and live in California build relationships with other well educated, affluent knowledge workers who live in California. They build networks of friends, go on dates and start families. They build lives here in California -their children are enrolled in schools with their friends. These children participate in uniquely Californian activities such as surfing, coding camps, summer camps (catering to various subgroups which are specific to California), year round baseball, etc.
People seem averse to pulling their children out of school and moving across the country when everything is pretty good.  Tech workers are well compensated with cash but also stock. (as seen in the GAAP numbers showing stock compensation expense).  Workers are likely to stay in California - getting rich from stock options - buying homes and spending money.  This money flows through the system to real estate agents, mortgage brokers, car dealerships, retailers, and service providers like salons, fitness consultants, etc.
The money flows through the system. Trickle down economics seems to work fine in California - tens if not hundreds of thousands of businesses are created to profit from CA's rich population. These businesses employ millions. These people aren't likely to go anywhere simply because they already have it so good (and getting better as tech stock prices soar).
But won't the next generation of startups locate elsewhere?  Unlikely. First consider California's colleges including Stanford (Google, Yahoo, etc were started here), Cal Berkeley, UCLA, USC, Loyola Marymout, UCSD, etc. Then consider that almost all of the leading venture capital firms are located in California, including Accel, Andreesson Horowitz, Benchmark Capital, Sequoia Capital, etc.  While Zoom and phone calls are helpful, VCs still like face to face meetings with their entrepreneurs.  VC investment isn't just about money, it is about using the expertise of the VC firms to assist the entrepreneurs in building their businesses.  Many believe this is still best done face to face.
Further, consider the impressive list of $80+ billion companies above. The nature of Facebook/Google/Apple/Salesforce/NVDIA is that there are partner ecosystems and network effects whereby companies are created to ride the tails of the giants. One obvious example is Veeva (VEEV) which is software (for the life sciences industry) that was built and runs on the Salesforce platform.
Veeva is worth a mere $40 billion. Guess where it is located? Yep - California. But at $40 billion it didn't even make our top 20 list. How many $40 billion companies are located in AZ, Georgia, Florida, Texas or where ever everyone is supposedly moving? I bet Veeva would get a mention there. Anyway Salesforce's strength is in large part a result of strong partner networks developed over years. For at least the past decade, Salesforce has hosted an annual four day event called Dreamforce. This is but one example -ecosystems, networks, and partnerships drive tech - even moreso than they have in the past. People like to get to know their co-workers and business partners over drinks, dinners, fitness activities, etc.  A physical ecosystem.
There are endless examples of this including YouTube (content studios and advertising partner networks) as well as Apple's content and partnership initiatives (including the App Store).  Companies like Facebook have ecosystems which include content production and partner networks.
And despite what you've read about everything being work from home forever, big tech companies are still hiring in California.  With stock prices soaring and interest rates near zero, capital has never been cheaper. With a low cost of capital, it simply makes economic sense to invest for future growth projects.  In order to do that, companies need to hire more talented people.  And the evidence shows that talented well educated knowledge workers flock to California.
Simplistically, today's tech stock prices are signaling either near zero interest rates for an extended period of time or that tech companies are expected to continue to experience fantastic growth rates for quite awhile. If it is the latter, they will need to hire more workers, many of which will be hired to work in California. If it is the former, apartment REITs like the ones discussed below are incredible bargains. If it is both, hold on to your Dodgers hat (or Giants, or Oakland A's or Angels or Padres - the point is that California has 5 baseball teams vs. a maximum of two for any other state.  California has Mookie Betts, Mike Trout and Fernando Tatis Jr! that is amazing oh and Cody Bellinger- he was MVP last year but I almost forgot to mention him -sorry CB).
Three 'California Heavy' Apartment REITs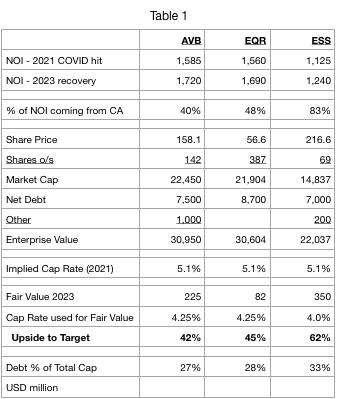 Big TECH is HIRING in Cali!!! But don't take my word for it:
Hiring at GOOG:
Hiring at FB:
https://www.facebook.com/careers/jobs/?offices[0]=Los%20Angeles%2C%20CA&offices[1]=Menlo%20Park%2C%20CA&offices[2]=San%20Francisco%2C%20CA&offices[3]=Sausalito%2C%20CA&offices[4]=Santa%20Clara%2C%20CA
Hiring at NFLX: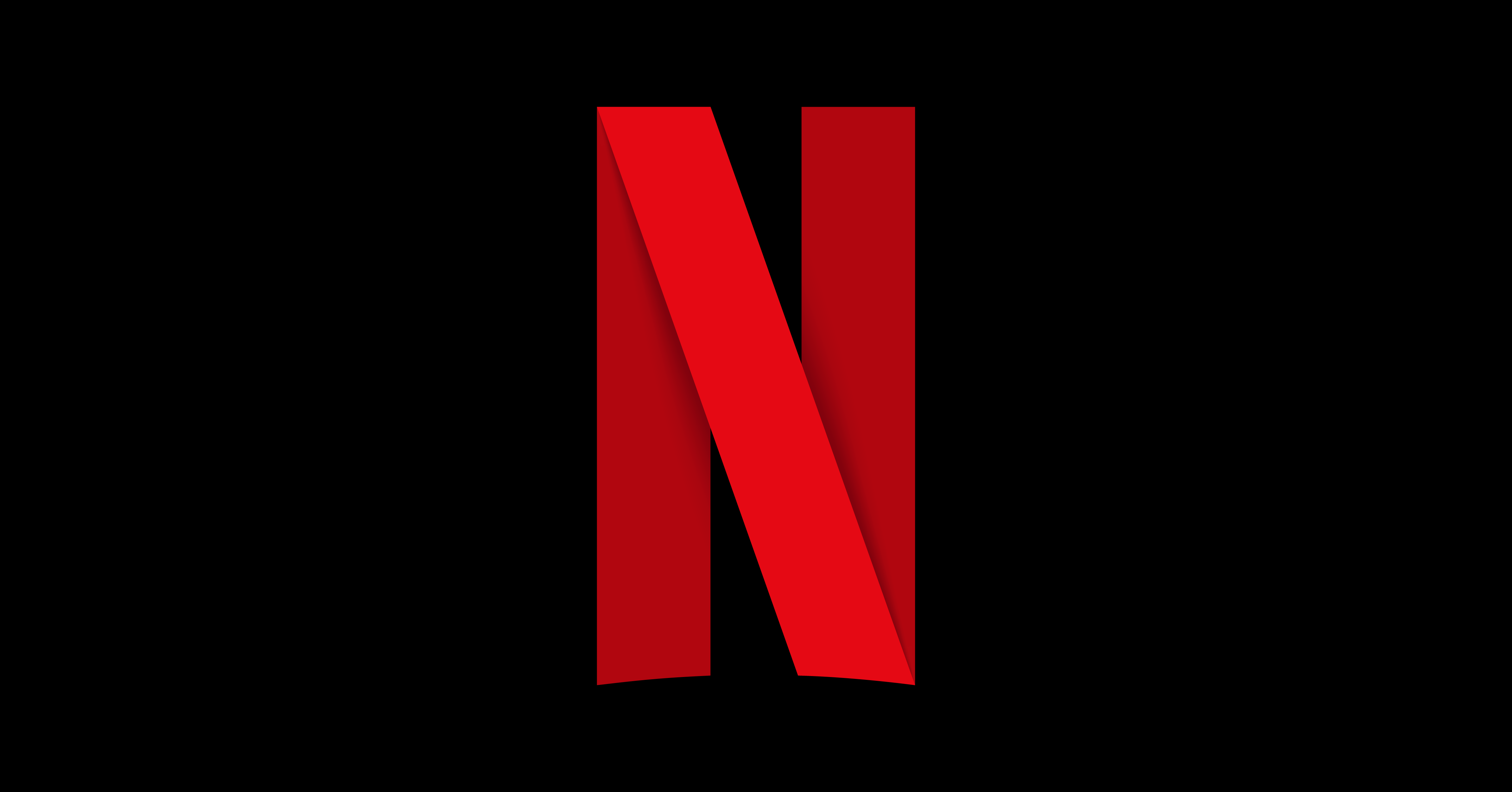 Hiring at Tesla
Hiring at Salesforce:
Hiring at Nvidia:
I'm aware that the links above says Workday but it appears that is the software CRM & NVDA use to manage their HR is from Workday.  Workday (WDAY) is a $50 billion company headquartered in...they are hiring too actually.. but I think you get the point..
Hiring at Apple: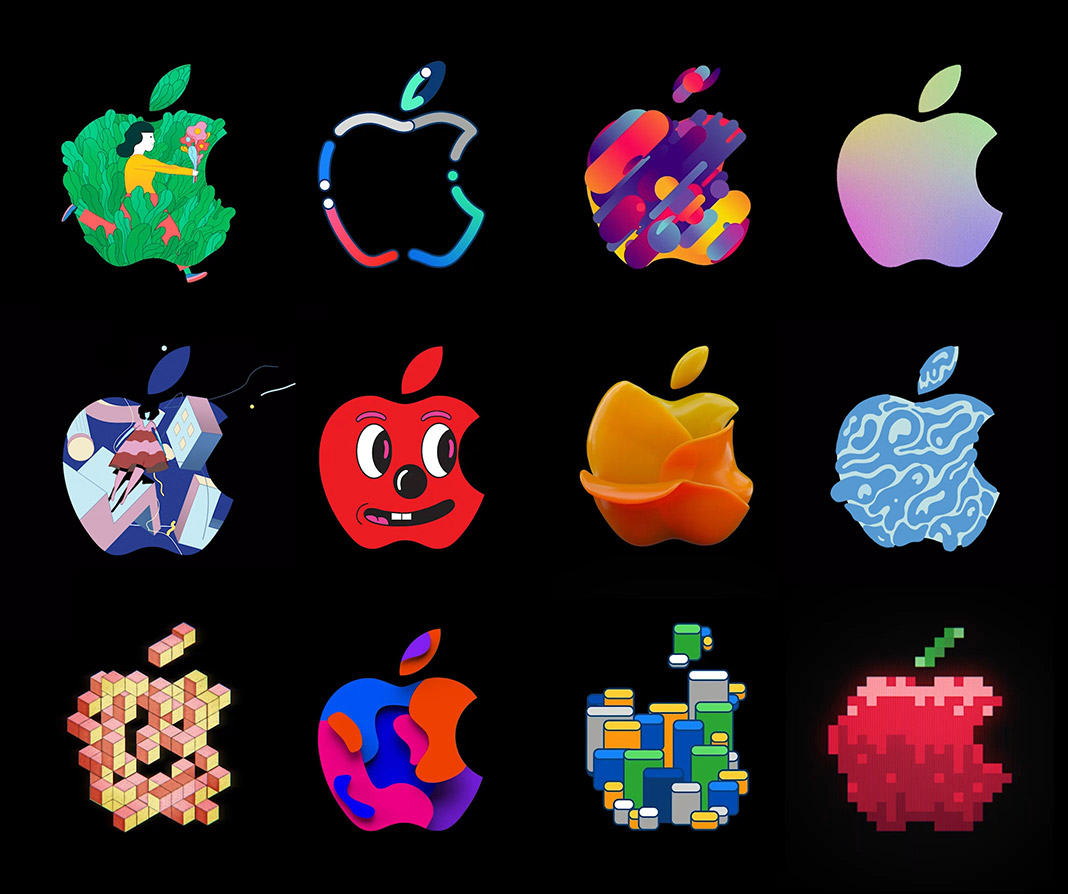 You could do this with all of the companies above..do it..it is fun.  It will make you think.
Disclosure: I'm long the land under the knowledge workers and the housing that surrounds them.  I'm LONG EQR & AVB (I'll have more to say here).  Subscribers (FREE!!) will get an AVB draft before the end of the week (8/28).
As always don't take my word for anything.  Do your own work.  
Wanna hear it first? (our FREE Actionable Investment Idea newsletter subscribers got a draft of this before we posted on our website.  Be sure to sign up if this is interesting to you (you will need to confirm your email within 8 minutes of signing up.)
Private Eye Capital Newsletter
Join the newsletter to receive FREE actionable investment ideas.
---